Aspen Words included The Removes in their list of historical fiction. I also got to name some of my own favorite titles.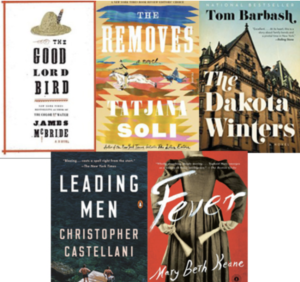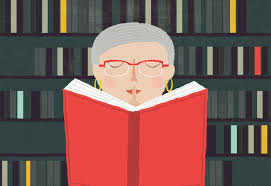 The Removes named a Finalist for the Willa Award!
The Removes Longlisted for the Simpson Family Literary Project!

True West names The Removes Best Fiction of 2018!

The Economist Loves The Removes!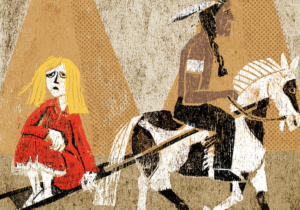 A novel crafted from Custer's Last Stand
Large Hearted Boy
Tatjana Soli's Playlist for Her Novel "The Removes"
Amazon Book Review
Tatjana Soli Talks About Her New Novel, "The Removes"
Removes Among Oprah's Top Books of Summer!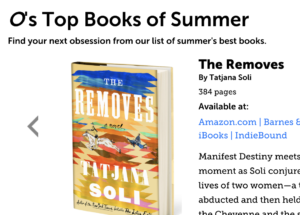 EXCERPT OF THE REMOVES IN ASPEN MAGAZINE HOLIDAY ISSUE!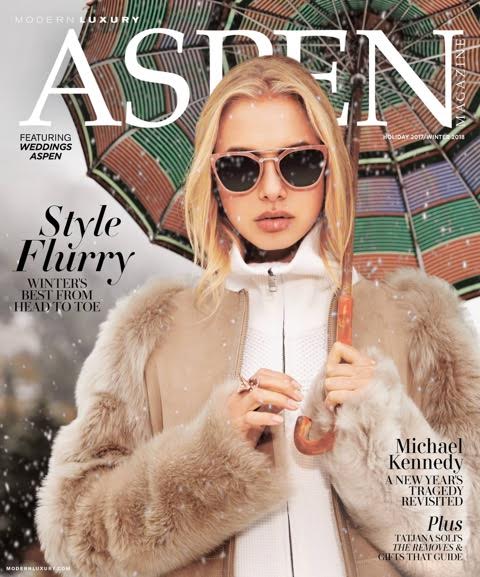 ARABIC RIGHTS SOLD FOR THE LOTUS EATERS!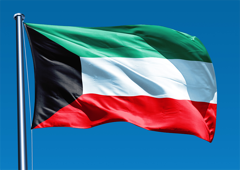 PAPERBACK RELEASE OF THE LAST GOOD PARADISE ON SEPT. 2016!
NEW NOVEL!
Happy to announce that my next novel, The Removes, will be published by Sarah Crichton at Sarah Crichton Books, FSG!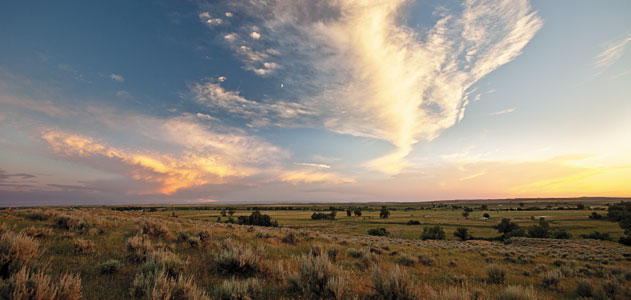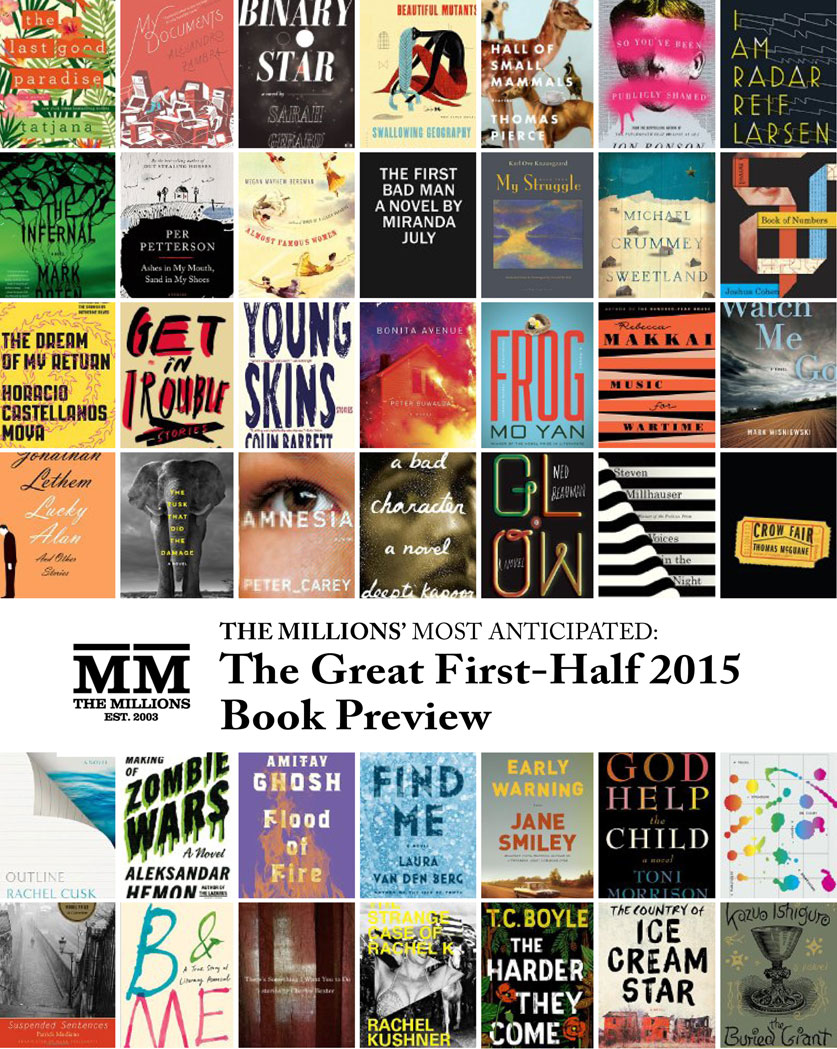 LIBRARY JOURNAL PREPUB ALERT
The Last Good Paradise looking for book club love: Great Book Club Books from Kate Alcott, Tom McCarthy, Tatjana Soli, & More | Fiction Previews, Feb. 2015, Pt. 4
NEW ESSAY IN THE NYT MODERN LOVE COLUMN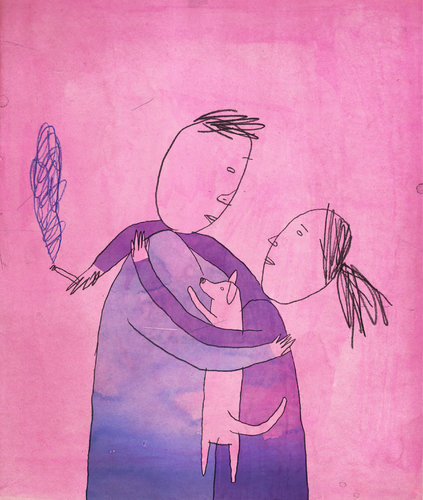 Picking Up the Scent on the Road to Bliss
One of my first boyfriends announced after our fourth date that he would never consider marrying or even living with a woman who smoked. I was devastated (although I didn't smoke)…read full article
REVIEW OF THE SNOW HUNTERS, BY PAUL YOON IN NYT
A number of remarkable short novels have emerged in the recent past: "Tinkers," by Paul Harding; "Train Dreams," by Denis Johnson; "The Sojourn," by Andrew Krivak; "The Buddha in the Attic," by Julie Otsuka. Far from slight, they all deal with large themes and subjects that could easily fill 500-page books, yet have been compressed into poemlike works. Page count is one of the most prosaic ways to categorize a book, but it points to the fact that one approaches these works differently — the experience more akin to reading poetry or short fiction, where what is left out is at least as important as what remains. With "Snow Hunters," Paul Yoon proves himself well suited to the short form.
Read the full review
THIRD NOVEL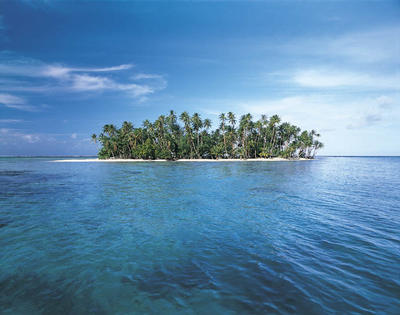 Happy to announce I've sold my third novel, still untitled, to my wonderful editor at St. Martin's! Publication is slated for early 2015!
---
PAPERBACK COVER FOR THE FORGETTING TREE!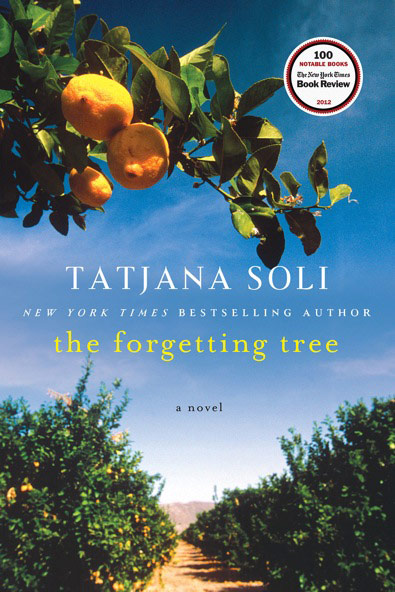 Paperback will be released on August 27, 2013.
---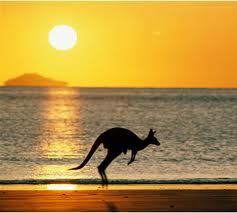 Saturday March 2: 3.45pm – 4.45pm Outsiders: A M Homes & Tatjana Soli (US) 
The outsider is a great figure in American literature. A M Homes & Tatjana Soli both write characters that don't quite fit. A M Homes has written about paedophiles, lonely men, teenage girls, and adoption – including her own. Tatjana Soli's characters include an American woman journalist in Vietnam and a stubborn citrus farmer in California battling cancer.
Monday March 4: 6.30pm- 7.45pm War Stories: Kevin Powers, Tatjana Soli and Madeleine Thien (US/CAN) 
There are few narratives as powerful as those inspired by the experience of war. Together these three fiction writers explore in very different ways some of our most recent wars. Kevin Powers' novel The Yellow Birds is an extraordinary chronicle of a young American soldier's service in Iraq and his troubled homecoming. Tatjana Soli's award-winning The Lotus Eaters tells the story of an American photographer and her Vietnamese lover during the fall of Saigon. Madeleine Thien's astonishing novel, Dogs at the Perimeter is a both the story of two children's escape from Cambodia under the Khmer Rouge and that war's enduring legacy.
Wednesday March 6: 2.30pm 3.30pm The Forgetting Tree: Tatjana Soli (US) 
American novelist Tatjana Soli writes about what happens when cultures meet. In her first novel, The Lotus Eaters, winner of the James Tait Black Prize, she explored the relationship between an American photographer and her Vietnamese lover. In The Forgetting Tree she tells the story of aging and ailing citrus farmer in California and the beautiful young black woman who is hired to take care of her.
---
---
---
When the themes of a novel are so clearly a certain set of the Big Ones (family, loss, illness, forgiveness, and the like), it can run the risk of falling into saccharine Hallmark territory. To keep a story like this vital and compelling, rather than merely appealing to those more manipulative of our emotions, the characters must stay pinned to a believable reality, with a touch of darkness. Soli does just that. The book centers around Claire Baumsarg and her family, who run a California citrus farm that feels right out of Roman Polanski's Chinatown, where the land is unforgiving, irrigation is paramount, and evil lurks in the recesses of the mundane. It's a hard life to begin with, even before a series of trials are visited upon them. The first, a tragic and violent death, hits the family like a comet, and the second, an illness that strikes Claire years later when her familial circumstances have changed, tests the ability of both her body and her spirit to endure. The story here is complex and expansive, and Soli's prose is reminiscent of Eudora Welty's. Like that writer, Soli's sentences are tied to the land, and the effect is that as much as this is a story about people, it is also a story about place and the imprint that each makes on the other.
---
---
THE FORGETTING TREE LISTED IN O MAGAZINE AS TITLE TO PICK UP NOW!
---
THE FORGETTING TREE INCLUDED ON THE MILLIONS MOST ANTICIPATED 2012 BOOKS PREVIEW LIST
Most Anticipated: The Great Second-Half 2012 Book Preview
---
DEBUT U.S. NOVELIST WINS U.K.'S OLDEST BOOK PRIZE
August 22, 2011
CBC News Posted: Aug 22, 2011 2:35 PM ET
Debut U.S. novelist Tatjana Soli has been announced as the latest winner of the James Tait Black Memorial Prize for fiction, Britain's oldest literary award.
California-based Soli won for The Lotus Eaters, a novel about a female photojournalist set against the final days of the Vietnam War. Soli previously published a collection of short stories.
The prize was established in 1919 by Janet Coats, the widow of publisher James Tait Black, to commemorate her husband's love of books. It goes to one novel and one biography, with each winner receiving a £10,000 ($16,288 Cdn) cash award.
The prize for biography went to Britain's Hilary Spurling for Burying the Bones: Pearl Buck in China, an examination of the Nobel Prize-winning author of The Good Earth.
Spurling, a veteran biographer, won the Whitbread Prize for her 2005 book Matisse the Master: A Life of Henri Matisse, The Conquest of Colour 1909-1954.
Previous winners of the James Tait Black fiction prize—awarded annually by the University of Edinburgh—include Ian McEwan, Cormac McCarthy and A.S. Byatt.
---
THE LOTUS EATERS ON SHORTLIST FOR THE JAMES TAIT BLACK PRIZE FROM THE UNIVERSITY OF EDINBURGH!
May, 2011
Entire Short List: —The Thousand Autumns of Jacob De Zoet by David Mitchell
—La Rochelle by Michael Nath
—The Invisible Bridge by Julie Orringer
—The Lotus Eaters by Tatjana Soli
---
ROMANIAN RIGHTS TO THE LOTUS EATERS SOLD!
May, 2011
---
NANCY PEARL'S TOP 20 BOOKS NOT TO MISS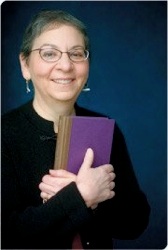 April, 2011
I'm so honored to have The Lotus Eaters included on Nancy Pearl's list.
The complete titles can be found below.
NANCY PEARL'S TOP 20 BOOKS NOT TO MISS
The Room and the Chair by Lorraine Adams
Miss Hargreaves by Frank Baker
Blood Harvest by S. J. Bolton
Confessions of a Teen Sleuth by Chelsea Cain
Soulless by Gail Carriger
The Passage by Justin Cronin
The Hare with Amber Eyes: A Family's Century of Art and Loss by Edmund de Waal
Crooked Letter, Crooked Letter by Tom Franklin
Freedom by Jonathan Franzen
Travels in Siberia by Ian Frazier
The Good Son by Michael Gruber
Under Heaven by Guy Gavriel Kay
Last Night in Montreal by Emily St. John Mandel
February by Lisa Moore
Matterhorn by Karl Marlantes
Cakewalk by Kate Moses
The Last Stand: Custer, Sitting Bull and The Battle of the Little Bighorn by Nathaniel Philbrick
The Breaking of Eggs by Jim Powell
Major Pettigrew's Last Stand by Helen Simonson
The Lotus Eaters by Tatjana Soli
---
THE LOTUS EATERS NAMED BEST FICTION 2010 BY AUSTIN PUBLIC LIBRARY!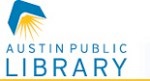 March, 2011
Very proud to be listed here, but as I scanned the entire list I used it to remind myself of some wonderful books that I still need to read. Check it out!
---
THE LOTUS EATERS MAKES SOCAL INDIE BESTSELLER LIST!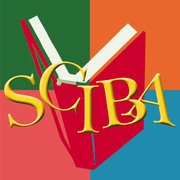 March, 2011
---
THE LOTUS EATERS NAMED A LOS ANGELES TIMES AWARD FINALIST!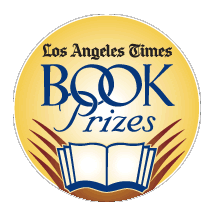 February, 2011
Joining the list of these wonderful books:
Art Seidenbaum Award for First Fiction
Finalists:
•Peter Bognanni, The House of Tomorrow (Amy Einhorn Books/Putnam)
•Leslie Jamison, The Gin Closet (Free Press/Simon & Schuster)
•Michael Sledge, The More I Owe You (Counterpoint)
•Christine Sneed, Portraits of a Few People I've Made Cry: Stories(University of Massachusetts Press)
•Tatjana Soli, The Lotus Eaters (St. Martin's Press)
---
LOTUS EATERS A PACIFIC NORTHWEST BESTSELLER !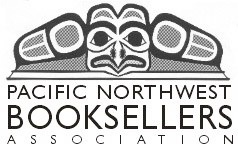 January, 2011
---
THE LOTUS EATERS HAS BECOME A NEW YORK TIMES BESTSELLER !!!
January, 2011
---
THE AMERICAN LIBRARIES ASSOCIATION NAMED THEIR 2011 NOTABLES LIST AT THEIR MID-WINTER MEETING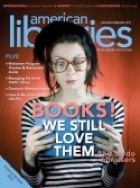 I'm honored The Lotus Eaters was included in the following:
The 2011 winners are:
FICTION:
"Nashville Chrome" by Rick Bass. Houghton Mifflin Harcourt. 9780547317267.
This lovely and unsettling account of pop trio The Browns reels you in as though the concept of rags to riches were brand new.
"Room: A Novel" by Emma Donoghue. Little, Brown. 9780316098335.
Five-year-old Jack vividly narrates the story of his life confined in a room with his mother in this unsettling exploration of resilience and hope.
"A Visit from the Goon Squad" by Jennifer Egan. Knopf. 9780307592835.
A '70s punk band becomes the touchstone for a motley crew who spin their interconnected stories over time and distance.
"Crooked Letter, Crooked Letter" by Tom Franklin. William Morrow. 9780060594664.
Two men – one black, one white – must confront the secrets surrounding their childhood friendship following the disappearance of two girls in rural Mississippi.
"Freedom" by Jonathan Franzen. Farrar, Straus and Giroux. 9780374158460.
This incisive portrait of the fractured Berglund brood captures the zeitgeist of contemporary America.
"Next" by James Hynes. Reagan Arthur. 9780316051927.
Welcome to the worst day of Kevin Quinn's life as he battles the anxieties of the modern world in steamy Austin, Texas.
"The Surrendered" by Chang Rae Lee. Riverhead. 9781594489761.
The complex entangled lives of three people forever scarred by the Korean War are sympathetically portrayed in gorgeous prose.
"Matterhorn: A Novel of the Vietnam War" by Karl Marlantes.  Atlantic Monthly Press. 9780802119285.
An ambitious and idealistic American Marine faces the horror, heroism, futility and pragmatism of war in this visceral portrayal of life in-country.
"The Thousand Autumns of Jacob de Zoet: A Novel" by David Mitchell. Random House. 9781400065455.
A young clerk attempts to establish himself in the artificial and intense world of Dejima, the Dutch trading colony in 1800s Japan.
"Skippy Dies" by Paul Murray. Faber and Faber. 9780865479432.
Filled warmth and humor, this coming-of-age novel set in a Dublin boys school is a sprawling homage to adolescence, string theory, donuts and unrequited love.
"The Lotus Eaters" by Tatjana Soli. St. Martin's. 9780312611576.
The adrenaline high that danger offers infects photojournalist Helen Adams as she documents the war in Vietnam.
"The Lonely Polygamist: A Novel" by Brady Udall. W.W.Norton. 9780393062625.
In this big-hearted novel, Golden Richards and his clan navigate their chaotic lives as each clamors to be noticed.
---
JANUARY 2011 — THE LOTUS EATERS AGAIN MAKES ABA EXTENDED BESTSELLER LIST!

---
JANUARY ISSUE OF SEATTLE WOMAN MAGAZINE PICKS LOTUS EATERS AMONG TOP DEBUTS TO START OUT THE NEW YEAR!
See the article here.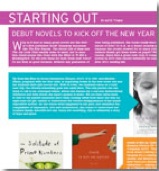 ---
HAPPY TO BE INCLUDED IN BOOKMARKS MAGAZINE BEST LITERARY FICTION OF 2010 IN THE NOVEMBER/DECEMBER ISSUE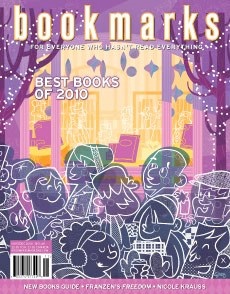 ---
KIRKUS BOOK REVIEWS NAMES THE LOTUS EATERS AMONG BEST DEBUT FICTION OF 2010 DECEMBER, 2010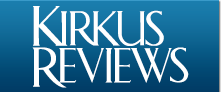 ---
THE LOTUS EATERS NAMED A NEW YORK TIMES NOTABLE BOOK FOR 2010! DECEMBER 5, 2010
---
SECOND NOVEL SOLD! NOVEMBER 23, 2010
Very happy to announce my second novel sold. It will be published by St. Martin's Press in early 2012.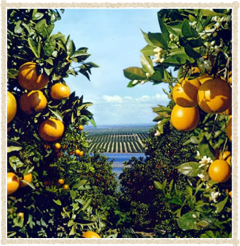 Subject? As I wrote in an upcoming interview, it is a novel involving two very dangerous female characters, an orange grove, and voodoo. That's all I'll say.
---
THE LOTUS EATERS — NEW PAPERBACK COVER! SEPTEMBER 27, 2010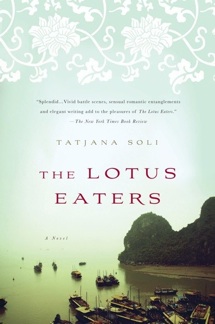 The Lotus Eaters was picked, along with a dozen other books, for National Reading Group Month, by the Women's National Book Association. It's a great honor to be in such company. I already have a number of the books at the top of my TBR pile, and I discovered some new titles that sound wonderful.
Here's the entire list:
Blame by Michelle Huneven
The Blessings of the Animals by Katrina Kittle
Cheap Cabernet: A Friendship by Cathie Beck
Eternal on the Water by Joseph Monninger
The Girl Who Fell from the Sky by Heidi W. Durrow
Little Bee by Chris Cleave
The Lotus Eaters by Tatjana Soli
Molly Fox's Birthday by Deirdre Madden
The Particular Sadness of Lemon Cake by Aimee Bender
The Queen of Palmyra by Minrose Gwin
Room by Emma Donoghue
Safe from the Sea by Peter Geye
Up from the Blue by Susan Henderson
---
NANCY PEARL'S BOOK LUST FOREVER REVIEWS THE LOTUS EATERS!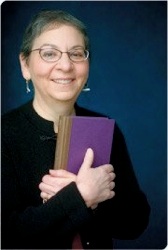 July 31, 2010
"… this is—not to mince words—a devastatingly awesome novel. It's one of those books that I didn't want to put down—I resented everything else that I needed to do in my life, because I didn't want to stop reading it. In Greek mythology, the lotus-eaters were so addicted to the narcotic properties of the lotus plant that they were unable to live in the real world. The irony of Soli's title is that what her characters become addicted to is the antithesis of narcotic bliss and lethargy, lassitude and dreaminess: it's not sloth, a dream life, or being stoned that they crave, but rather the frightening narcotic of war and its attendant dangers."
To read the entire review, go to:
http://nancypearlbooks.wordpress.com/
---
MORE MAGAZINE NAMES LOTUS EATERS TOP SUMMER READ! JULY, 2010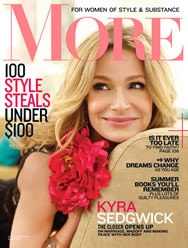 ---
THE LOTUS EATERS NAMED MUST-READ FOR SUMMER ON HUFF POST
June 3, 2010
On Huff Post today, Nina Sankovitch named The Lotus Eaters as one of her 6 Best Reads for the Summer:
"The emotional blockbuster and my absolute must-read for the summer is The Lotus Eaters by Tatjana Soli. The book begins in 1975 Saigon, on the eve of its takeover by the North Vietnamese. For photojournalist Helen Adams the fall of Saigon means the end of what has been the most provoking, challenging, and addictive engagement of her life. Her work in Vietnam, taking pictures of the war, seemed like "the most important work in the world. Leaving was like dying."
---
THE LOTUS EATERS IS INCLUDED IN O MAGAZINE'S BOOKS FOR SPRING!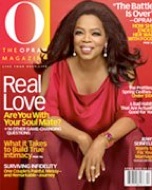 ---
LOTUS EATERS LEAD REVIEW IN PEOPLE APRIL 19, 2010 ISSUE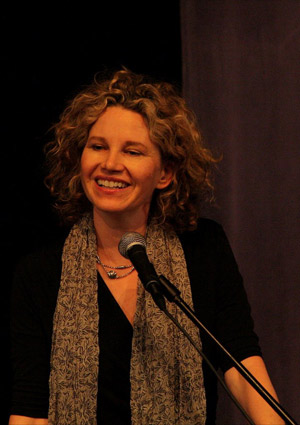 To schedule an event,
email me at
[email protected]