Selected Reviews
Lisa See Sets a Coming-of-Age Story in Tumultuous Seas of Occupied Korea
"Jeju is her home, an island known for Three Abundances: wind, stones and women." Thus begins Lisa See's newest novel, "The Island of Sea Women," which is set on a Korean island and draws on the centuries-long history of the haenyeo, female divers who have effectively created a matrifocal society — they are the breadwinners of their families, while their husbands take on the domestic duties of cooking the meals and raising the children. After her nonfictional debut, "On Gold Mountain," and a series of three mysteries, all of See's subsequent novels have been historical, yet history never seems to be her main focus. Instead, underlying all of See's work is the theme of female friendship. Throughout her oeuvre, which spans periods from the 19th century to the mid-20th and backdrops from Shanghai to San Francisco, See excels at exploring the bonds between women, whether friends or family.
On Foreign Shores (Paul Yoon's Snow Hunters in NYT)
A number of remarkable short novels have emerged in the recent past: "Tinkers," by Paul Harding; "Train Dreams," by Denis Johnson; "The Sojourn," by Andrew Krivak; "The Buddha in the Attic," by Julie Otsuka. Far from slight, they all deal with large themes and subjects that could easily fill 500-page books, yet have been compressed into poemlike works. Page count is one of the most prosaic ways to categorize a book, but it points to the fact that one approaches these works differently — the experience more akin to reading poetry or short fiction, where what is left out is at least as important as what remains. With "Snow Hunters," Paul Yoon proves himself well suited to the short form.
Untamed Island (T. C. Boyle's San Miguel in NYT)
Civilization has always had its malcontents: detractors who despise the rat race and the corruption that inevitably accompanies human enterprise. These idealists long to return to a simpler, presumably purer life. In T. Coraghessan Boyle's mesmerizing and elegiac 14th novel, "San Miguel," two utopians from different eras — Will Waters, a veteran of the Civil War, and later, Herbie Lester, a World War I veteran suffering from shell shock — establish their own private idylls on the desolate Channel Islands off the California coast. Both men seek to escape the horrors of their wars, and both, in their egotism and maniacal drive, ignore the desires, needs and safety of the families they bring with them. But the star of the book is the island itself, San Miguel, in all its glorious barrenness, its guano- coated cliffs and its pounding waves that cough up remnants of the frequent shipwrecks around the rocky shore. (A coffin shows up and is converted into a couch, then later is restored to its original purpose.) The inhabitants find the island pummeled by sandstorms and shrouded by fogs, only infrequently giving way to rare days when it is the paradise they sought.
---
Selected essays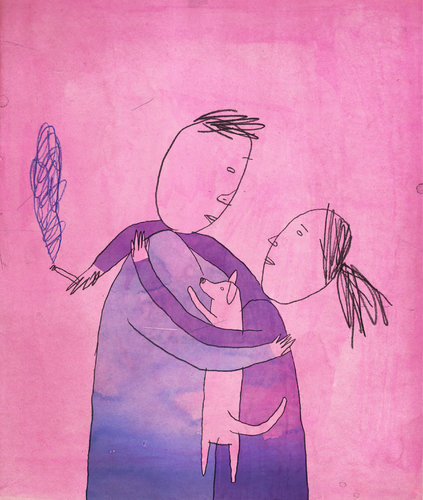 August 22, 2013 
Picking Up the Scent on the Road to Bliss
One of my first boyfriends announced after our fourth date that he would never consider marrying or even living with a woman who smoked. I was devastated (although I didn't smoke).
Still in college, I was looking for a soul mate, and my boyfriend's inflexibility seemed unromantic in the extreme. One of my glamorous ideals back then was a black-and-white picture of Camus looking rumpled, intellectual and French with a cigarette tucked between his fingers. This guy would ask him to take it outside.
---

August 5, 2010
Putting the Vietnam in Nam
Originally published at
War Through the Generations
I had always been fascinated by the Vietnam war, primarily because it seemed a thing that could not be understood—the closer you approached its various parts, the more the whole moved away from you. As a child surrounded by the urgency of war at NATO and then Fort Ord, it was clear the war was something frightening and bad, and in the way of children I associated the very name of the place—Vietnam—with that pain and evil. The problem was that when I grew up and read about the politics of the war, when I read the non-fiction accounts of soldiers in that war, my understanding did not gain in depth. I understood that war was hell, but I did not understand what we had learned from the experience, and as history seemed to repeat itself in other foreign conflicts, those places became new Vietnams, more places of pain and evil.
---
July 15, 2010
Loneliness, Love and Hemingway
Essay done for the When We Fell In Love Series on the great blog, 3 Guys, 1 Book.
Authors tell about the books in their lives that turned them into readers and writers.
Originally published on 3 Guys, 1 Book
July 15, 2010
"I'm sure that I was exposed to Hemingway in school, as a necessary and dreaded English assignment, but reading him left no impression other than he was a chore to be gotten through. Then I turned seventeen, fell in love and promptly got my heart broken (big time), and suddenly Ernest Hemingway became my best and closest friend."
---
April 30, 2010
Legacy of a Photo: Kim Phuc, Vietnam Napalm Girl
Originally published in The Millions, April 30, 2010
(Warning: Images accompanying article are graphic in nature and not suitable for all audiences.)
---

March 12, 2010
Unaccommodated Man: Robert Stone's Fun With Problems
The Millions, March 2010
"We had achieved the dream of all fans, the conflation of the author with his creation, which we secretly believed to be the same thing all along."
---

February 11, 2010
The Writer Career Arc, or Why We Love the Susan Boyle Story
The Millions, February 2010
The idea is that the reader is interested in a rags-to-riches story, as if literary success were akin to winning the lottery, or better yet, being struck by lightning.